WE OFFER MASSAGE, MANICURES & PEDICURES, FACIALS, BODY TREATMENTS, WELLNESS CONSULTATION TO RELAX YOUR MIND BODY AND SPIRIT.

We offer a wide variety of top quality services to fit your needs. Our experienced staff will help you determine the best services for your needs and deliver the kind of quality and value you expect from a professional day spa . Our location is designed to make your experience enjoyable and leave you feeling inspired! Check out our complete service menu below to get a feel for what we do. Please note: Service prices and availability are subject to change without notice.


Relaxing Swedish Massage Therapy
30 minutes $45/ 60 minutes $75/ 90 minutes $95
Deep Tissue Sports Massage Therapy
30 minutes $60/ 60 minutes $95/ 90 minutes $140
Hot Stone Massage 60 minutes $100
Mother-to-Be Massage 30 minutes $45/ 60 minutes $75
Additional Fee Charge (starting at $20) for in-home, hotel, chair massage events. Rates includes set-up, location, travel, hotel surcharge and valet parking.
Manicures and Pedicures
Basic Manicure $18 Spa Manicure $30 Basic Pedicure $40 Spa Pedicure $50
Facial Services
Basic Facial 30 minutes $45 Relaxing facial for sensitive skin all natural healing
Spa Facial 50 minutes $70 European Spa Facial deep pore cleansing,moisturizer
Acne Facial 50 minutes $75 Deep Pore Cleanse, remove blackheads, moisturizer
Men Facial 50 minutes $75 Great for ingrown hairs, razor burns deep cleanse
Mobile Services In-Room Hotel Massages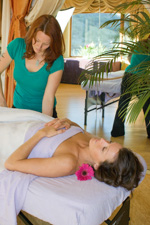 Mobile Massage for One Person

Additional charge due to, massage over 1 hour, location, set-up, valet parking, couples massage.
Massages relax and ease stress.
Service Policy
Please call (901)523-8772 No walk-ins Credit card required for reservation. Please arrive
15 minutes before appointment. Missed appointments or no cancel less than
24 hours will be charged.